Plant Therapy is an essential oil company based out of Idaho that offers affordable natural wellness and personal care products. Their extensive number of essential oils are independent third-party tested, with GC-MS test reports shown on each product page. From body lotions to remedy balms and face serums to CBD oil, Plant Therapy offers just about everything for those seeking budget friendly everyday solutions. They're sold via their website and Amazon store. I tried a number of Plant Therapy products and am sharing my thoughts in this Plant Therapy review.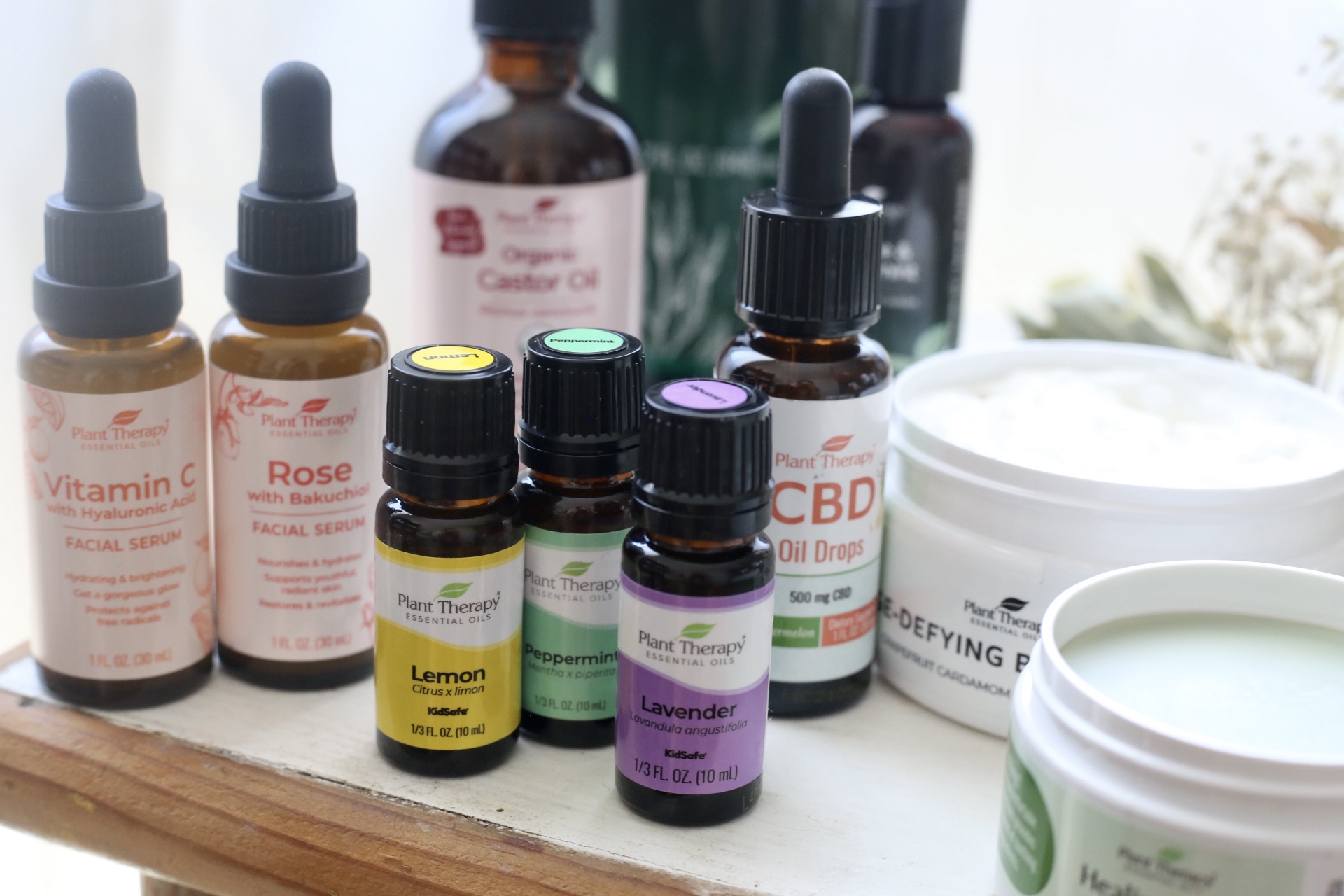 Plant Therapy offers over 100 essential oils for aromatherapy and DIY projects. The peppermint oil is derived using the steam distillation method while the lemon essential oils is cold-pressed. The lavender oil is steam distilled and every batch goes through multiple rounds of organoleptic testing and GC-MS testing by third-party laboratories to prove purity and quality,
Theres so many ways to use these essential oils:
Diffuser (Plant Therapy offers a variety)
DIY home spray
DIY cleaning spray
Bath oil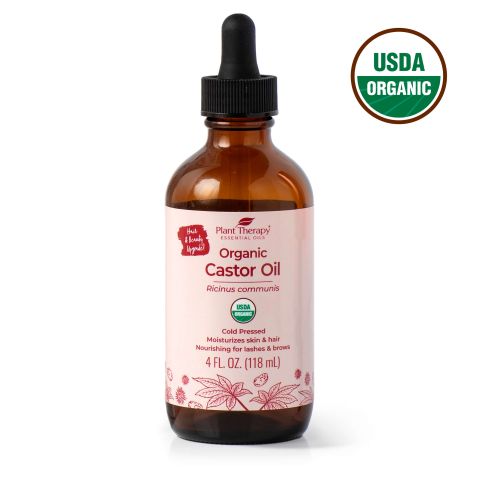 Plant Therapy offers a USDA certified organic castor oil that also comes in a Starter Set for you to create your own DIY brow serum and lash serum. Castor oil is famous for its ability to help with hair growth and being used as a natural lash grower. Plant Therapy's is so affordable at $12.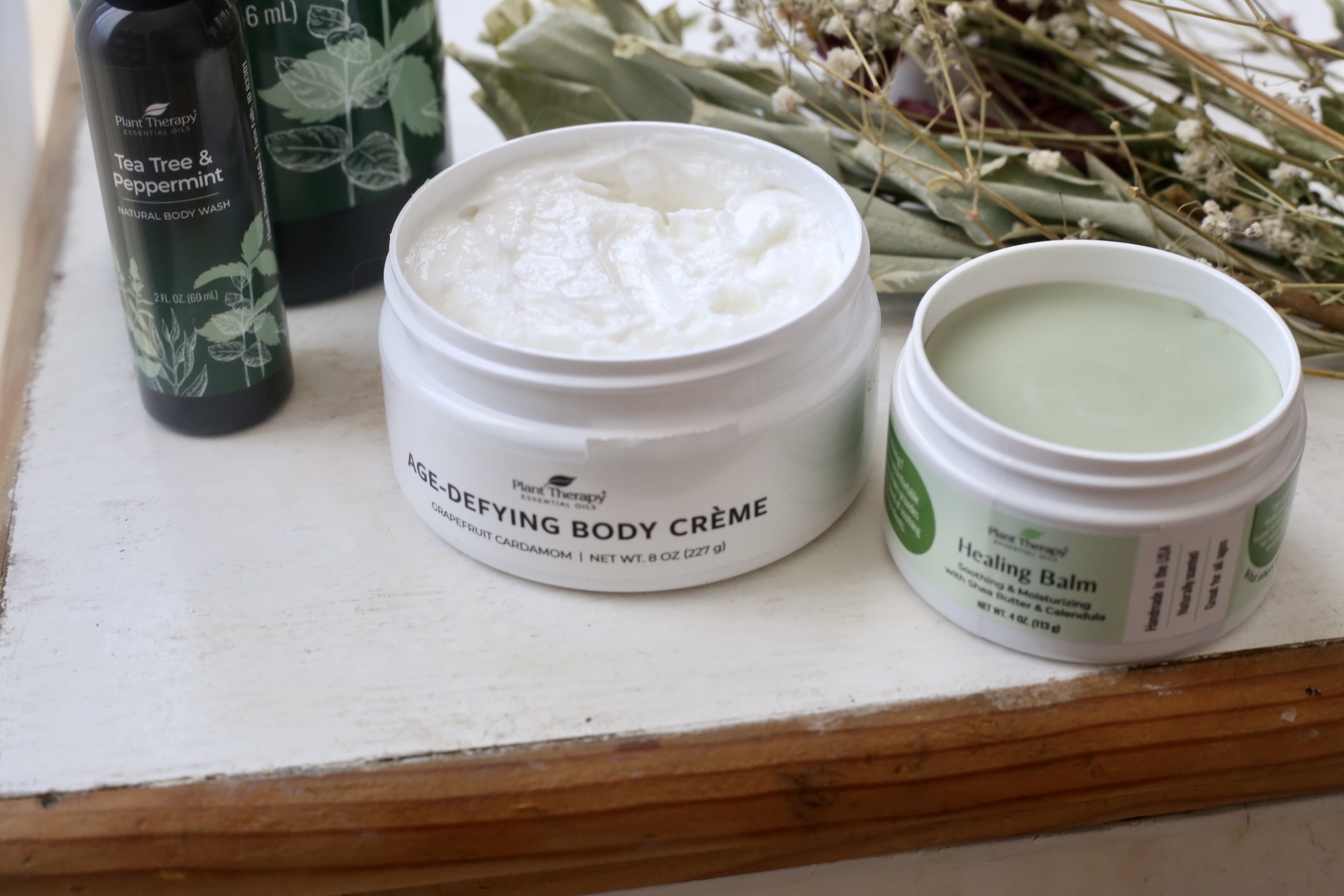 I was pleasantly surprised by the Plant Therapy Body Cream. It has a whipped creamy texture and feels very moisturizing without being heavy.  The Body Creme contains Shea Butter, Argan Oil and Squalane and comes in an unscented version along with a few scented versions.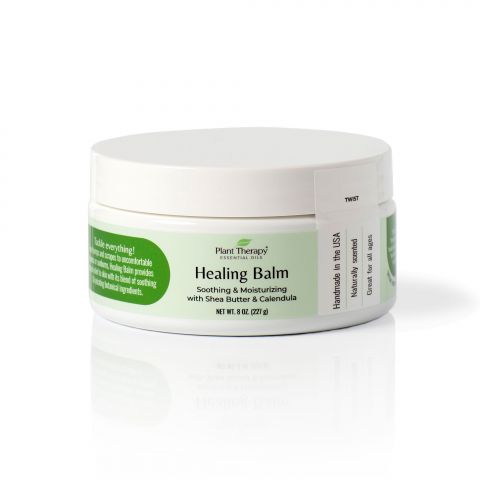 The Plant Therapy Healing Balm is a light green-hued balm is a multi-purpose remedy balm with Shea Butter, Tamanu Oil, and Calendula Extract and can be used for all sorts of skin ailments. Scrapes, sunburns, chaffing, diaper rash and itching can all be soothed with this simple blend of natural ingredients.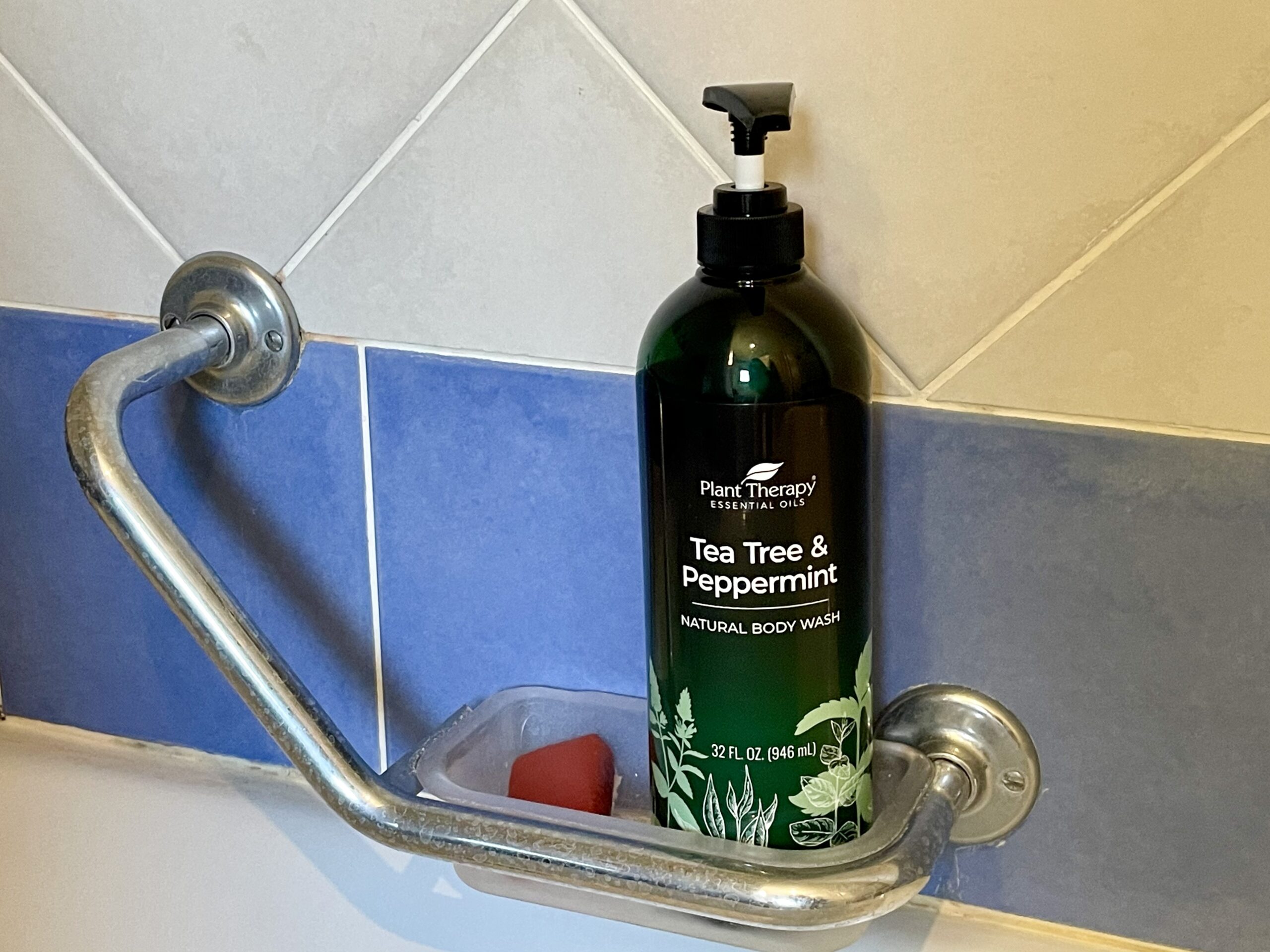 Plant Therapy offers a gigantic 32 ounce bottle of peppermint tea tree water wash that is great value for money, especially if you have a family that uses up body wash quickly. The tea tree and peppermint is decently strong and provides a very refreshing shower experience. This one is a hit with my partner.
or shop directly at Plant Therapy's website where discount code OBL saves.