Sun Home Saunas offers Clearlight infrared saunas, traditional saunas, infrared sauna blankets and red light therapy devices to upgrade your wellness routine. These devices help with the body's natural detoxification, weight loss, stress relief, chronic pain relief, improved sleep and energy levels and skin health. If you're interested in the idea of getting sauna sessions in without ever having to leave your home, infrared sauna blankets are the ideal solution. Today, I'm sharing my thoughts on the Sun Home Sauna Infrared Sauna Blanket. Plus you can use discount code OBL to save sitewide.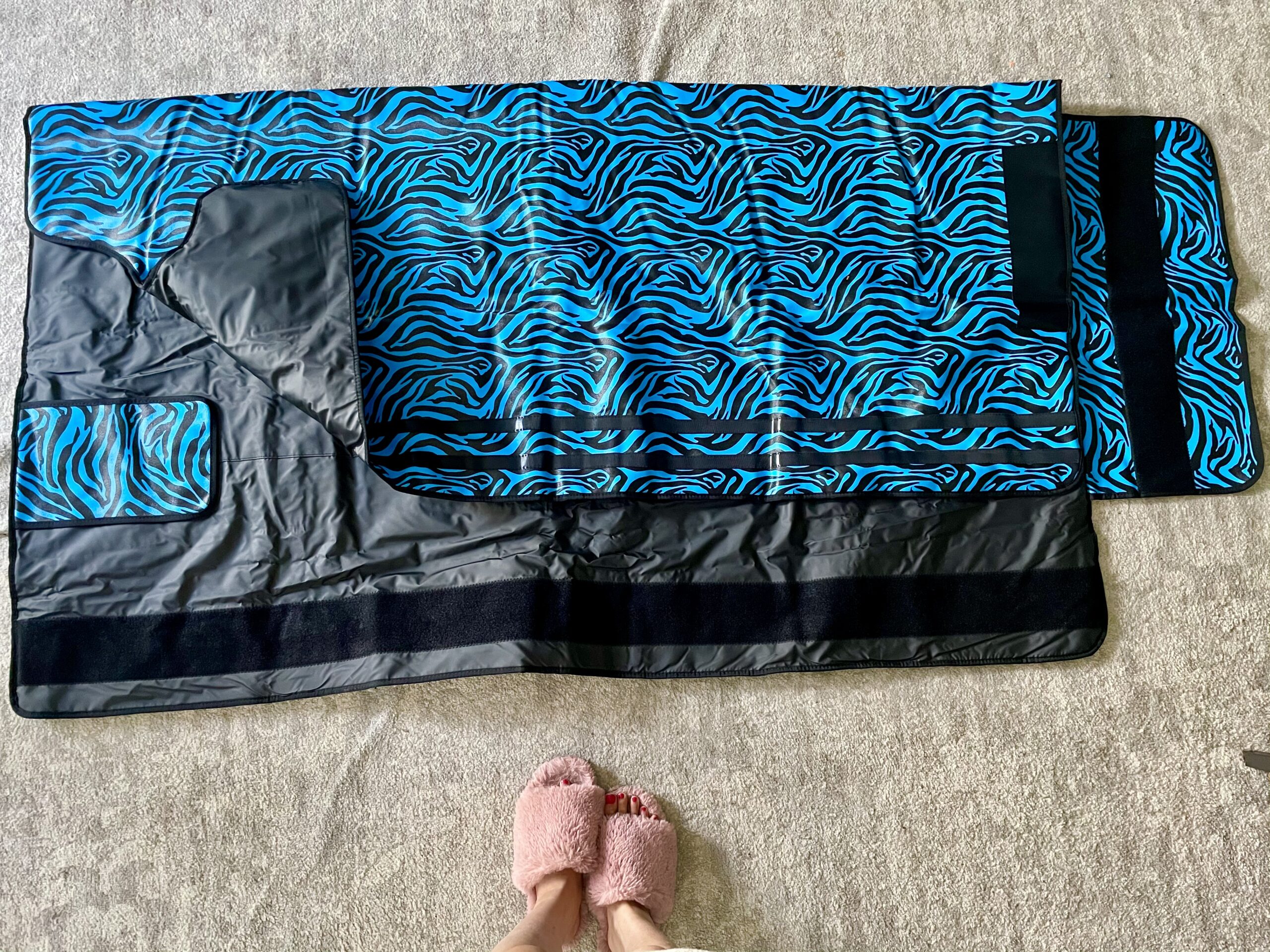 Weight loss by burning off hundreds of calories in a session and increasing metabolic rate
Better immunity through toxin elimination and cellular energy creation
Reduced stress
Better sleep
Infrared therapy is used to treat sports injuries, arthritis, fibromyalgia and other painful conditions
Unlike a traditional sauna, infrared light waves heat the body directly and increase your body's core temperature without relying on intense high heat. This increases circulation and blood flow, delivering nutrients to the body without over-challenging the muscles that need a little rest.
Unloading the toxic burden on your body is a great way to promote overall health and longevity. Just one sauna blanket session can help relax the mind, boost your mood, promotes glowing skin, and even stimulates your brain's feel-good chemicals give you that natural high.
Another added benefit? You can burn upwards of 600 calories in just one sweaty session (without moving a muscle.) Whether you're as healthy as ever or struggling with health conditions, far infrared rays are fantastic for deep, intracellular healing and opening your detox pathways.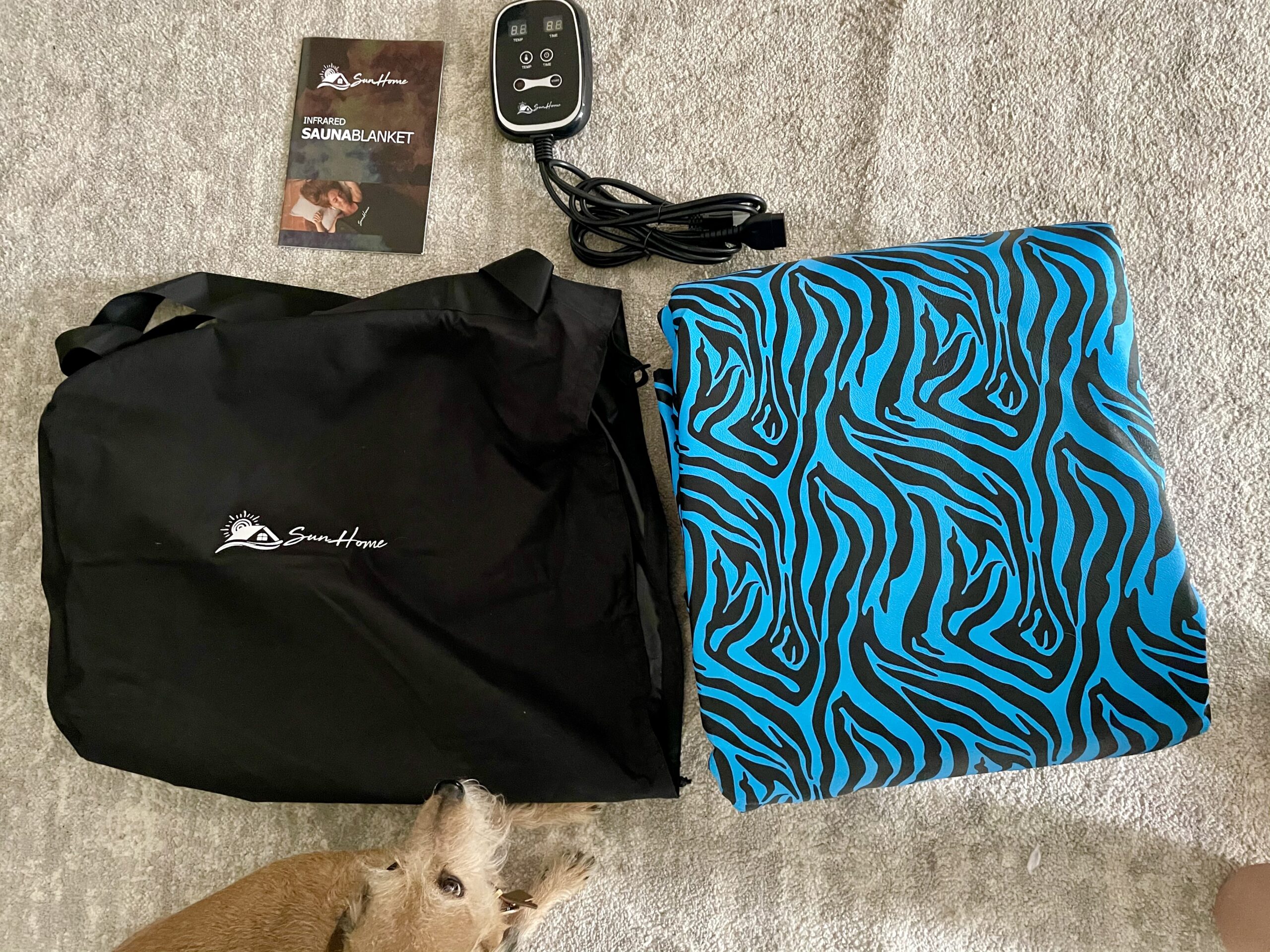 The Sun Home Saunas Blanket comes with:
Infrared Sauna Blanket
Travel bag backpack
Power cord
User manual
The warranty is one year. Some unique features about the Sun Home Saunas Infrared Blanket is that it has:
Temperature setting control of 25 to 75 degrees
Timer setting of 30 minutes to 60 minutes
A couple color options (I have the zebra print)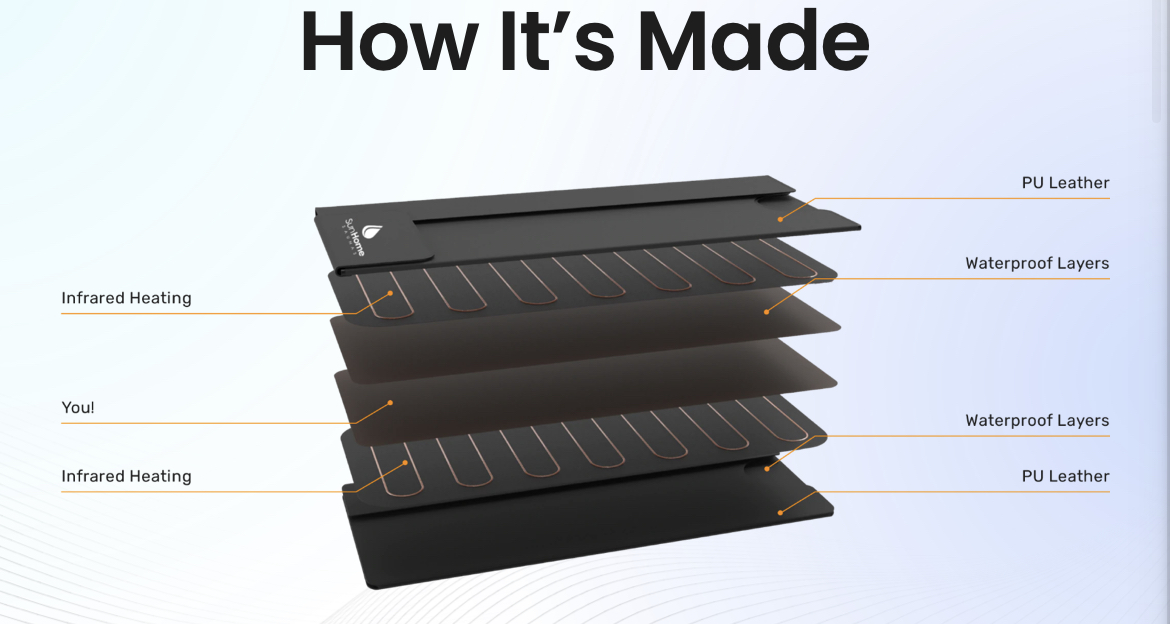 One thing to note is that this is a velcro blanket and it's very strong Velcro, so pulling it apart can be difficult.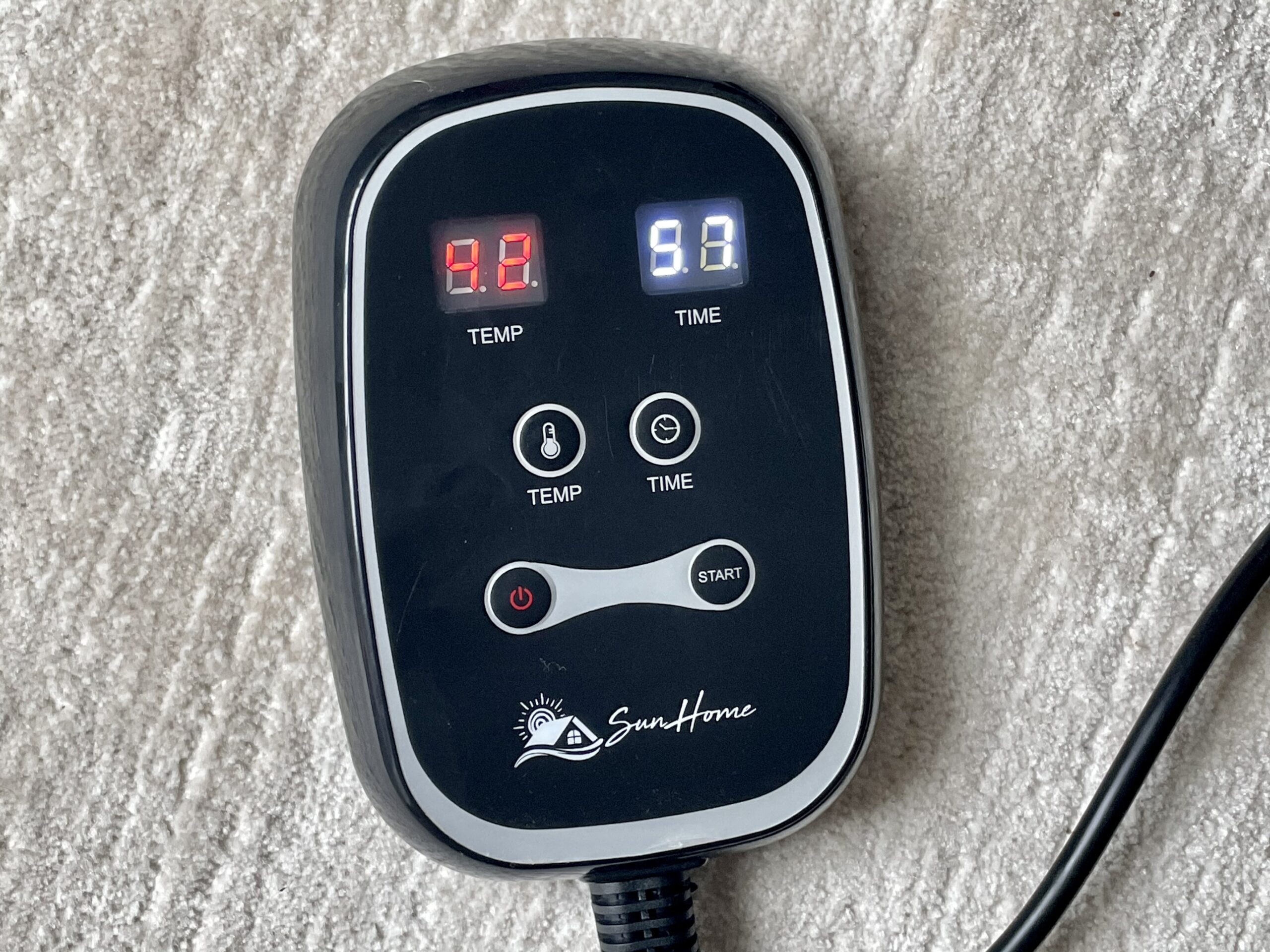 The control pad is a lot sleeker and more modern than other blanket control pads.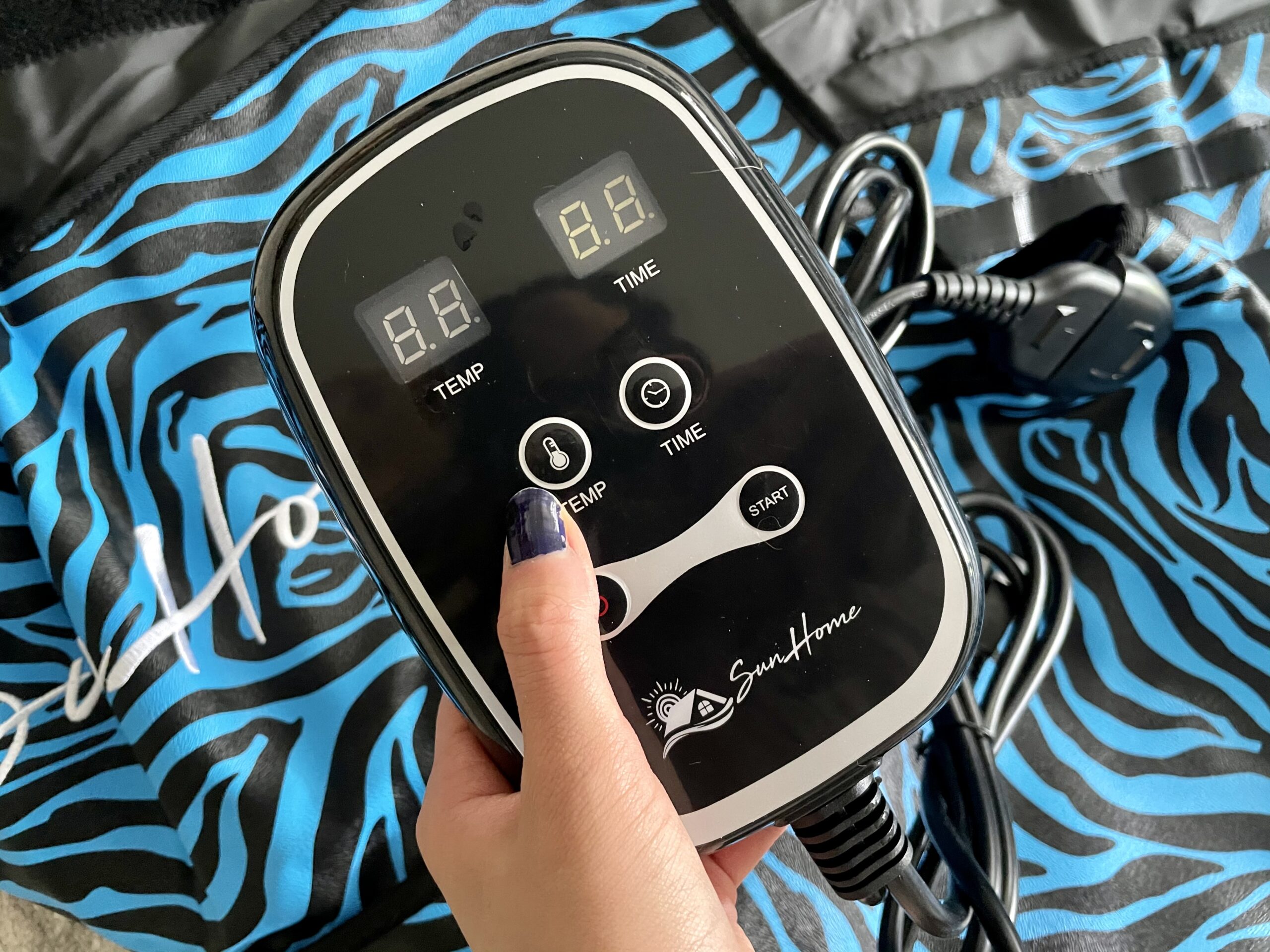 The Sun Home Saunas blanket heats up very quickly and the highest temperature setting of 75 is a tad too hot yet still bearable for me when I want a deep sweat session. Otherwise I like 60-65 degrees for a comfortable strong heat.
Remember to:
Wear comfortable loose clothing
Wear socks to protect your feet from the heat
Place a towel to protect the blanket from your sweat
Use affiliate discount code OBL to save $75 at Sun Home Saunas sitewide. This brings the cost of their Infrared Sauna Blanket to $420.